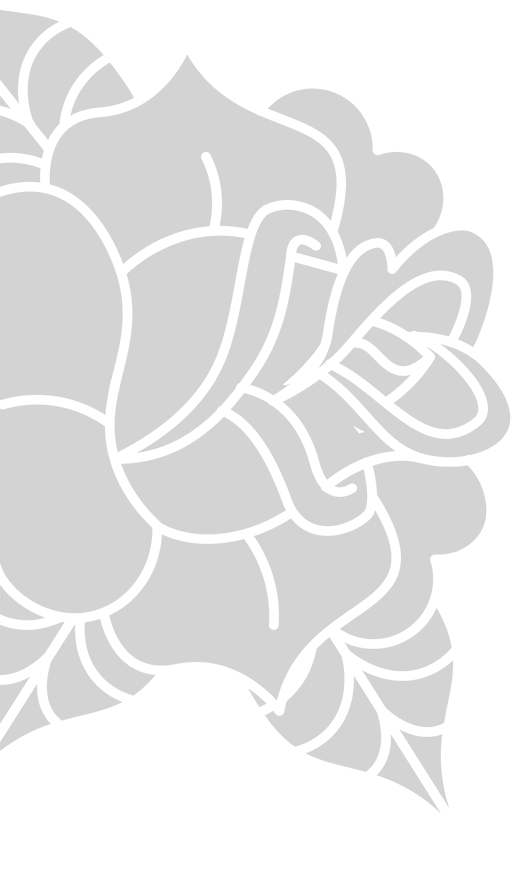 For many people, getting an old tattoo covered up can be a source of great relief. Whether the old tattoo did not meet your expectations or you want to cover a design from a time in your life that you would rather forget, a cover up has the potential to rectify these problems. However, when covering an old tattoo, there are many factors to take into consideration in order to create a successful cover without further compromising your skin. It is important to note that although many tattoos can be covered, certain designs and darker colours do lend themselves better for a cover-up tattoo.
Unlike a painting, where layers of paint can conceal the old motif, a clever use of shading and blending is required to ensure the old tattoo doesn't reappear over time. It is for these reasons that some particularly dark tattoos may need a few sessions of laser tattoo removal first to lighten the design. This will open up your options for what you would like to get your old tattoo covered with. For example, a large tattoo with lots of black ink cannot be covered with something of a similar size using lighter tones as the old tattoo will muddy the appearance of the new one during the course of the healing process.
Here are a few examples of things that should be taken into consideration when looking to get your new cover-up tattoo:
The design of the original:
If your old tattoo has no solid outlines, has a faded colouration and is covering a smaller surface area on your skin, these are some of the easiest designs to cover-up. However, the placement of the tattoo can somewhat effect the possibility of getting this covered. For example, a tattoo on the finger, although small, may not be possible as the new design would have to be much larger than the original.
How old or faded the original tattoo is:
Older tattoos tend to be easier to cover as the ink has had time to diminish over time. Whether it be through age or aftercare, these things can happen. Although sometimes requiring some laser if necessary, they will typically require fewer sessions than a tattoo that is newer or more saturated.
The size of the original:
Be prepared to accept that the cover-up tattoo will need to be larger than the existing tattoo. If you had an old tattoo that occupied a considerable amount of space on your upper arm, it may need to be covered and worked into something like a half sleeve for the best results.
What you would like the new design to be:
When getting a cover-up tattoo, you may not have the same amount of options as you would getting a fresh tattoo elsewhere on your body. Designs utilising darker ink lend themselves better to a cover-up. For example, panthers, crows or larger scale Japanese designs using dark backgrounds can all work well to cover an old tattoo.
Maintenance:
Although not always that case, it is possible that the cover may need extra touch up sessions to ensure the old tattoo is fully covered. Again, as the new ink settles, the old design may peek through over time. If this is the case you may need to return to the artist for a further session to fully conceal the tattoo.
With many factors to consider, it is recommended that you conduct plenty of research into finding the artist best suited for the cover-up. This is a decision that is best taken with extra time and care as you want to minimise the potential for any further covering or lasering in the future. For these reasons, it is usually required to pop into the studio for a free consultation with the artist of your choice. Your artist will be able to further assist you in what will and won't be possible after having the chance to see the old tattoo in person.
When considering the cover up, it's always best to trust your artist as they will know what will work best for you. Being open minded to potential designs is the best way forward as this will ensure that your new tattoo will look the best it possibly can. Your artist won't be working with a blank canvas, so although you can still create a new tattoo that you love, it may not be to the exact specifications you originally asked for.
If necessary, your old tattoo may need to undergo laser removal before the covering process can begin. An artist working with a faded design will have many more options in what they are able to cover it with. During a consultation, your artist may be able to assist you in which areas need laser removal the most. This will minimise the amount of laser sessions required before you are able to go ahead with the cover-up. If this is the case, it is important to have patience as there will be a fairly long resting period in between sessions. However, a little patience can yield some of the best results, especially when considering the permanence of a new tattoo.
Getting a cover up can seem like a big decision to under take. However, no matter the reason for the cover, finding the right artist, design and time can ultimately leave you falling back in love with your tattoo.
Just had my very first tattoo done by Ben and couldn't be more pleased. From the very first email to the shop they were supportive and very accommodating. I was so nervous but Ben made me feel at ease and I got the exact tattoo that I wanted. Such an enjoyable day. I'll be booking Ben again for the next ink I want done
~ Karen McPherson
Amazing experience getting my first tattoo here. The staff were excellent in helping me get an appointment that suited me. The atmosphere in the studio was great.
- Scheherazade
Got my first big tattoo, half sleeve on my forearm and couldn't of picked a better place to have it done. The artist George went Beyond my expectations and done it all in 6 hours And a it was very in-depth tattoo. I recommend this parlour all day!
- Phil A
Got my first and second tattoo here, really nice looking place with lots of character and excellent artists and staff. I will definitely get my next tattoos here.
- G B
Had a 7 hour Japanese piece done with Davide De Cinto. Service was great, Davide's work was fanastic and I feel the price was really good value for money in terms of the quality of work Davide is putting out. Highly recommended.
- Joseph JvR